The Bespoke Stained Glass Studio offers a wide variety of services, and listed below you'll find the most often requested. However, if you have a specific requirements, or want to chat through any of these services in more detail then please don't hesitate to contact Chris to talk it through.
Please note - we always start with an initial (no obligation) consultation which is free of charge. At this stage we can talk through your ideas, see the location you want the Stained Glass put, and go through any other information and ideas that are needed.
A full quote will be given before work starts, and quotes are of course written based on each individual design, because the pricing depends on complexity of the window, types of glass used, and other variables.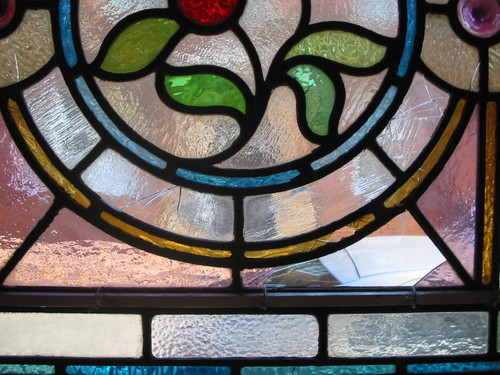 We can help restore, repair and/or rebuild existing windows, panels, doors etc... recreating the original design.
Glass is sourced with great care to match existing damaged windows.
Please note - It's not always possible to match glass exactly, depending on the age of the window, and modern methods of glass making (either by hand or machine) - but Chris can advise on what would create the best look for you during your initial consultation.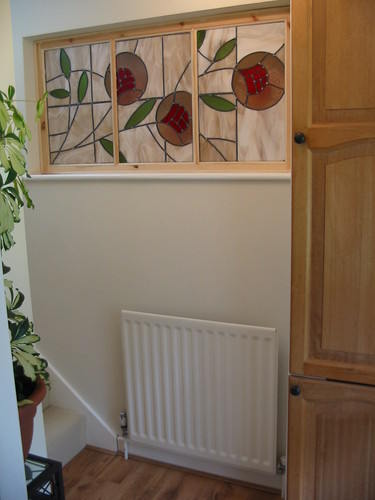 We can create a modern stained glass window or panels using traditional craft methods.
The design is completely in your hands and can be anything from traditional to modern - or a project of your own.
It's always worth looking online for designs you like, and having these to hand when we talk through things at your consultation - as a starting point.
But don't worry - we can help you to decide what would work best as well.
Our aim is to create something that works with your home and your style - and make it a reality for you.