About The Stained Glass Studio
Peter spent most of his working life as a managing director of a successful Print Company - having trained in the practical art of letter press printing using lead type and putting ink onto paper the traditional way.
With the demise of traditional printing, Peter has now focussed on his one time Hobby - using the skills learnt during his career, specifically those surrounding the medium of lead - that being Stained Glass. He is currently a member of the
Creative Glass Guild
.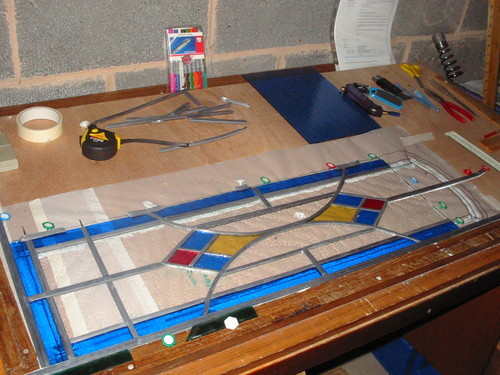 It has been an interesting journey which retains his love for traditional crafts, and he really enjoys helping clients to achieve the looks that they want for their home - whether it be traditional or more modern.
Please contact Peter for an informal chat about your requirements - no job too big or too small. Peter is also more than happy to help in giving advice over the phone, although happy to discuss requirements on-site all over the MIDLANDS counties.
Peter is happy to consider projects in all UK areas, but is local to Leicestershire and can easily travel to the following (Please click
HERE
for a list of specific locations we cover):-
Leicestershire
Warwickshire
Derbyshire
Nottinghamshire
Northamptonshire
Rutland
Cheshire
Staffordshire
Birmingham


STAINED GLASS IN LEICESTERSHIRE, STAINED GLASS IN WARWICKSHIRE, STAINED GLASS IN NORTHAMPTONSHIRE, STAINED GLASS IN DERBYSHIRE, STAINED GLASS IN BIRMINGHAM, STAINED GLASS IN RUTLAND, STAINED GLASS IN NOTTINGHAMSHIRE, STAINED GLASS IN STAFFORDSHIRE, STAINED GLASS IN CHESHIRE
, STAINED GLASS RESTORING, STAINED GLASS REPAIR, STAINED GLASS REBUILDING, NEW STAINED GLASS, REPAIR STAINED GLASS